NOTE: WE ARE TEMPORARILY CLOSED TO NEW SUBMISSIONS. CHECK BACK LATER THIS YEAR FOR UPDATES. THANKS FOR YOUR INTEREST IN TURK'S HEAD REVIEW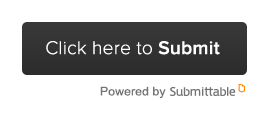 GENERAL GUIDELINES. We accept poems, fiction, art, music, sound, essays, creative non-fiction, and reviews. Send only work that is error-free and ready for publication. What are we looking for? Read the site. Get a feel, gather clues. Does it have something to say? Is it interesting, fresh, deep, harmonic, resonant, challenging, humane? Does it speak to the lonesome soul? If accepted, you grant Turk's Head Review first serial rights to publish your work on the site. You also grant us the option to include your work in print-on-demand issues. Your brief bio will be included on the contributors page.
DO NOT EMAIL SUBMISSIONS. WE ONLY CONSIDER SUBMISSIONS SENT THROUGH SUBMITTABLE.COM. EMAILED SUBMISSIONS WILL BE RETURNED UNREAD.
We have a two-tiered submission format: free and paid submissions. Paid submissions result in faster turnaround times. In effect, your submission will  cut to the front of the queue.  Other than faster response time, submissions are given the same editorial consideration regardless of category.
LENGTH
Fiction and Creative nonfiction: Flash fiction and stories up to 5,000 words
Poetry: 1 to 5 poems per submission
Art, Music, Video: one piece per submission
Unless we invite you to do otherwise, we ask that you not submit more than twice a year, and only make one submission at a time (wait until you hear from us before submitting again, please). 
Paid submissions will be read and responded to in a matter of days up to 2 weeks. Free submissions will be responded to in the range of 1 to 2 months.
SIMULTANEOUS SUBMISSIONS
Simultaneous submissions are fine, but please notify the editor as soon as your work has been accepted elsewhere and please withdraw your submission. Response times vary, but are usually no longer than a month. We aim for quick turnarounds.
If we accept your work, we will ask you to confirm that it has not been accepted or published elsewhere.
RIGHTS
Turk's Head Review obtains first serial rights with the option to include your work in print-on-demand and e-pub versions at a later date. All other rights revert to authors upon publication. 
We don't mind at all if you republish your work elsewhere after it has been published here (and you have the right to do so). We'd appreciate an acknowledgment (and a link back to the original) if you do.